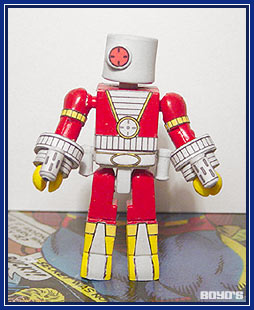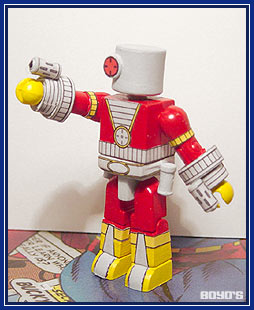 Floyd Lawton is a man who doesn't care if he lives. He waits to accept his death with a weary satisfaction, but it hasn't happened yet. So Floyd keeps working at his job as the masked assassin known as Deadshot.
Deadshot is one of the world's leading marksmen and assassins. Known by his trademark wrist-mounted guns, Deadshot has feuded with Batman, worked with different incarnations of the Suicide Squad, and is currently a member of the Secret Six.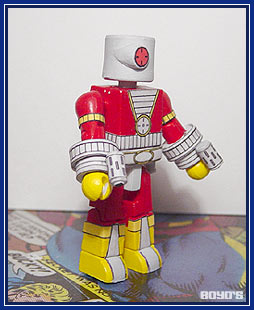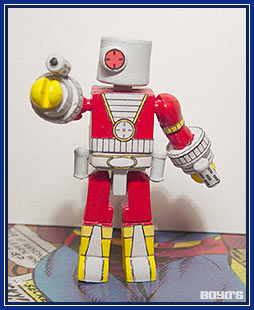 The Recipe
Deadshot is a repainted Minimate. His head was made from an ordinary Minimate head with a Magic Sculpt sight added. His belt is a Bullseye belt with small toy grenades attached as his ammo canisters. His wrist guns are made from rubber bands with toy grenades as the gun barrels. His costume and wrist gun details are digital printouts.
Originally posted November 2006