The Flash (Wally West)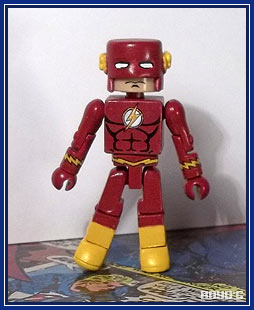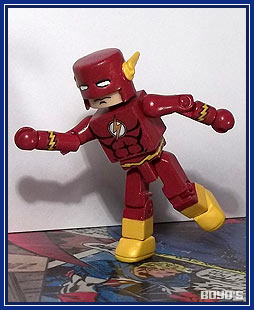 Wally West went from being a young Flash fan, to the Flash's teenage sidekick, ultimately becoming the Flash after the death of Barry Allen. While Wally struggled with living up to Barry's legacy, he eventually grew into the role of the Flash, and even surpassed his mentor's achievements.
But this is comics, and no one stays dead. Barry Allen returned to life, and Wally adopted a new costume to avoid being confused with Barry. The costume was a darker red, with a metallic gold chest emblem and a cowl that covered his nose and face. Wally wore this costume once or twice before he was removed from current continuity by the latest DC relaunch.
The Recipe
The Wally West Flash is made from a repainted Flash Minimate. The eye lenses in his mask are made from Magic Sculpt. His costume details are from water-transfer decals.
Originally posted January 2012