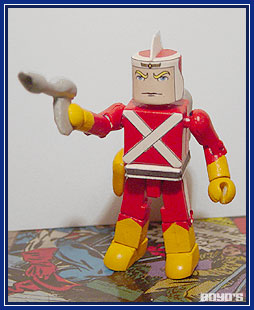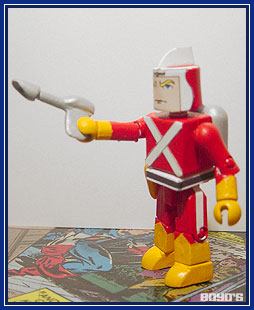 Ordinary Earth archeologist Adam Strange was transported to the distant planet Rann by the mysterious Zeta Beam. He adjusted to his new planet quickly, and with only his wits and native technology became the planet's primary defender.
Sure, he's gotten a makeover in recent years, but there's a timeless quality to his original costume. Dig that crazy helmet fin!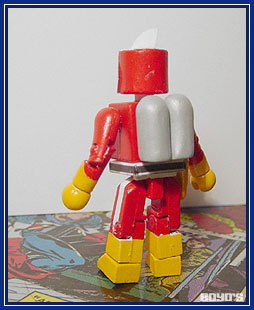 The Recipe
Adam Strange is made from a repainted Minimate. His face and costume details are digital printouts. His holster, ray gun and rocket pack are made from Sculpey. His nifty helmet fin is made from cut paper.
Originally posted August 2005