Johnny Thunder and his Thunderbolt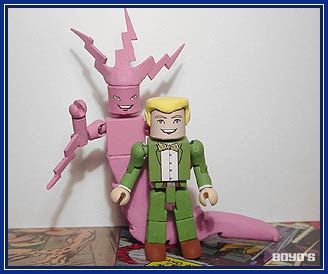 Born under the right signs and blessed by the Badhnisian High Priest, Johnny Thunder was given a great magical power. Whenever Johnny said the words "Cei-U", he was able to command the Thunderbolt, a Fifth-Dimesional sprite with unlimited magical powers.
Despite not being a swift thinker, Johnny and his Thunderbolt fought evil and served with the Justice Society proudly.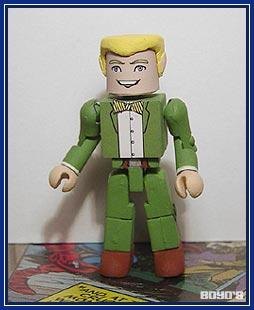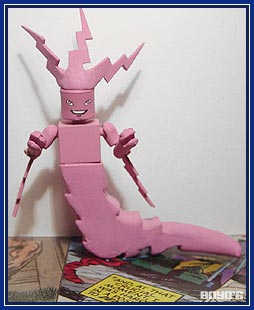 The Recipe
Johnny Thunder is made from a repainted Minimate. His chest and face were made on the computer. His hair was made with Sculpey. The Thunderbolt was made with the head, arms and chest of a Minimate. His lightning bolt body was made with Sculpey, while his head and arm bolts were made from Magic Sculpt.
Originally posted March 2006