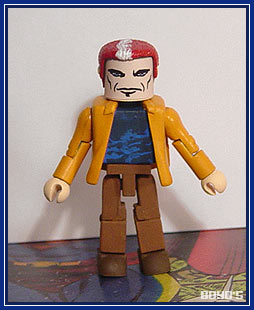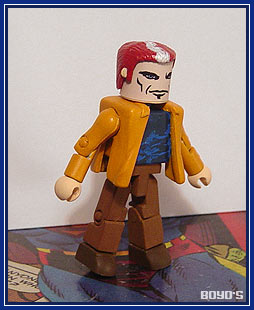 Jason Blood is the human soul bonded to Etrigan the Demon by Merlin the magician. Because of black magic bonding, Jason is immortal, having lived since the fall of Camelot. He has picked up many skills through the years, including sorcery, sword fighting and a vast collection of antiques.
What I like about Jason Blood is that in Jack Kirby's original stories, Jack treated Jason as a character, not just the host for the Demon. Jason would get into as much action as the Demon, and would only call the Demon as a last resort.
The Recipe
Jason Blood is made from a repainted Minimate. His hair comes from a Admiral Kirk Minimate, while his jacket is a modified Jack Bauer jacket from the Season Two 24 set. Jason's face comes from a digital printout.
Originally posted June 2010