John Stewart (First Appearance)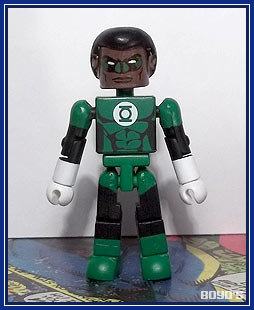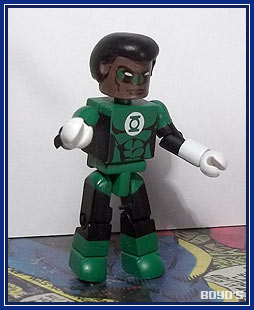 When Hal Jordan gave up being Green Lantern, the Guardians of the Universe assigned his ring to the next candidate from Earth - architect and former Marine John Stewart. At the start, John would wear the traditional Green Lantern uniform, including the face mask. But he would later reveal his identity to the world and stop wearing the mask. So, in a salute to that brief period (Green Lantern (vol. 1) issues #182 - 188), I present John Stewart with mask.
The Recipe
John Stewart is made from a Hal Jordan Green Lantern Minimate. His new face is a from a water transfer decal, and his hair is made from Sculpey.
Originally posted March 2012