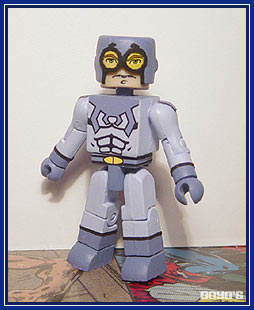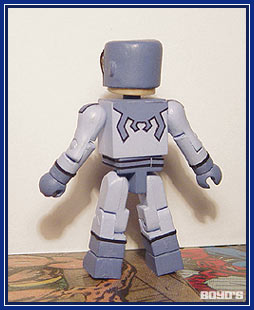 As the original Blue Beetle lay dying, inventor/businessman Ted Kord swore to continue the fight against evil. Ted became the new Blue Beetle, armed with his wits, athletic abilities and inventions. Ted was an effective crimefighter, prankster, and became well-known as a member of the Justice League International.
EDIT 04/02/07 - Ted Kord was killed while investigating a conspiracy against the world's super-heroes. As a reward, he earned his own official DC Minimate.
The Recipe
The Ted Kord Blue Beetle was made from a repainted Minimate. His helmet was originally a Captain America helmet. His goggles were made with printouts for the eyes, covered with a layer of colored plastic, then topped with the black border. Other costume details are made from digital printouts.
Originally posted May 2006