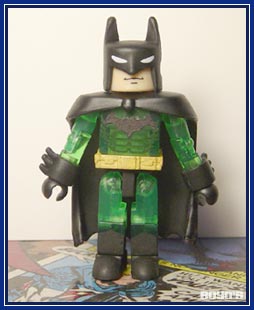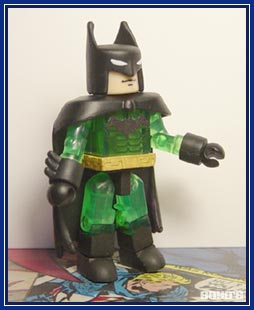 Captured by hostile super-beings from another dimension, Batman was infused with Kryptonite energy and used as a living weapon to take down Superman!
This one was inspired by the DC Direct Kryptonite Batman figure. When I saw it, I thought about the Gamma Hulk figure, and raided my parts bin. A few minutes later, I had my very own glowing-green Batman variant.
The Recipe
Kryptonite Batman was made from the body of a Gamma Hulk, with the cape, cowl and gauntlets from the animated-style Batman Minimate. With a little repainting and the addition of the bat chest emblem, Kryptonite Batman is complete.
Originally posted July 2006