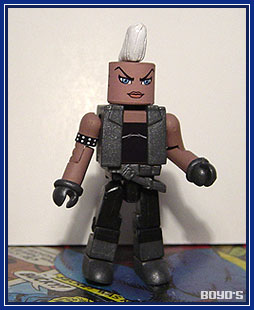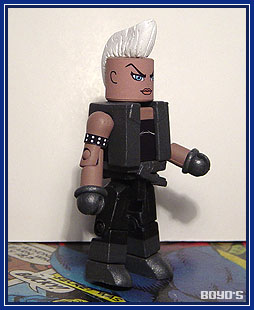 Uncanny X-Men #173, October 1983 - the issue where Storm changed her look. Gone was the long-haired, cape-wearing woman from Africa - she was now a leather and Mohawk wearing radical from the 80's punk scene.
It was a pretty bold change at the time - giving the previously happy and optimistic Storm a rebellious and darker attitude. But it's that mohawk that makes the change memorable.
The Recipe
Mohawk Storm is made from a repainted Minimate. Her jacket comes from a New X-Men Wolverine Minimate, while her belts come from an Ultimate Wolverine Minimate. Her mohawk is made from Sculpey. Storm's face is a digital printout.
Originally posted December 2007