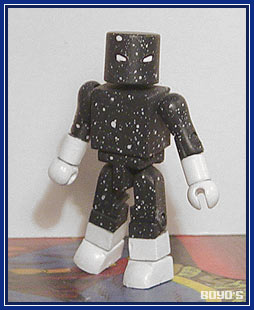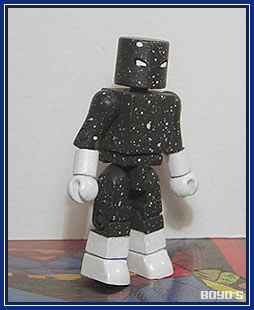 This one makes my head hurt.
The Danny Blane Starman is a member of the Justice Society of America. He suffers from borderline schizophrenia, and is activly seeking help for his condition. But his real name isn't Danny Blane - it's Thom Kallor.
Thom Kallor is from the 31st century, where he's known as Star Boy, a member of the Legion of Super-Heroes. Thom was sent back to the 20th century on a secret mission, but the trip went wrong. He ended up stranded on a parallel Earth (the "Kingdom Come" Earth) where he mental state deteriorated. Somehow he was able to make it to our Earth, with fractured memories of his past and a child-like innocence.
That's an awful lot of back story for one character. It tends to leave both Danny and readers confused about his past.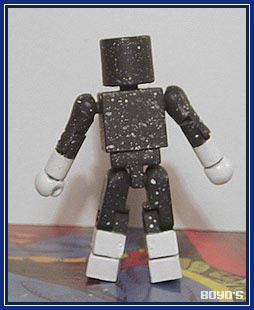 The Recipe
The Danny Blane Starman of is made from a repainted Minimate. To paint his star-filled costume, I loaded up a toothbrush with watered-down white paint, then pulled the bristles back, letting the paint splash on the black-painted Minimate. Some touch-up stars were added later.
Originally posted July 2008