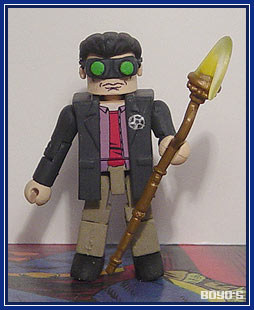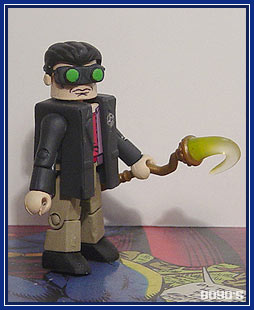 Jack Knight was the youngest son of the Golden Age Starman, and had no interest in carrying on the Starman tradition when his father retired. But when his brother David was killed in action as Starman, Jack reluctantly picked up the mantle.
Jack's story as Starman can be read in its entirety in James Robinson "Starman" series. I highly recommend reading it if you haven't already.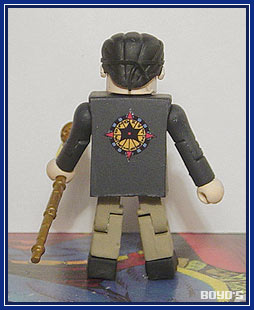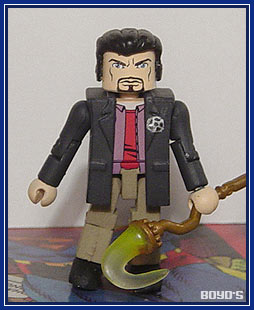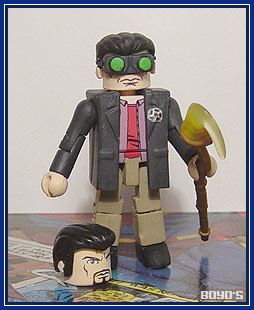 The Recipe
Jack Knight Starman is made from a repainted Minimate. His jacket is an altered Jean Grey trenchcoat, with details made from a combination of printouts and water-transfer decals. His staff comes from a Stargirl Minimate.

Jack has two heads, because Jack would often have a goatee during the series, and because I never figured out a good way to make the goggles removable from the first head. The WWII anti-flare goggles are made from Magic Sculpt, with the strap made from a small rubber band. Both heads have hair from modified Hawkgirl hairpieces, with faces made from water-transfer decals.
Originally posted July 2008