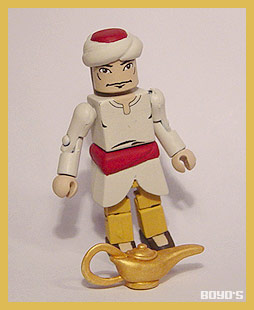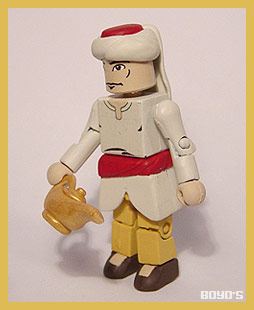 For the third year running, all-around good guy Fujis organized another charity Minimate customs auction over on the Minimate Multiverse forum. This year's theme was The Mind's Eye, featuring custom Minimates of some of your favorite literary characters. I chose Aladdin from The Book of One Thousand and One Nights.
But what good is Aladdin without the genie? So I put together a genie to serve Aladdin and grant his wishes.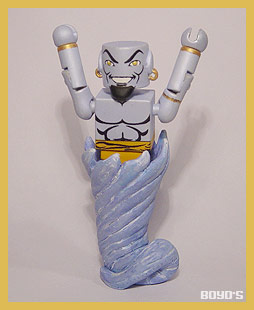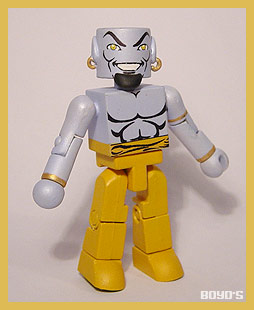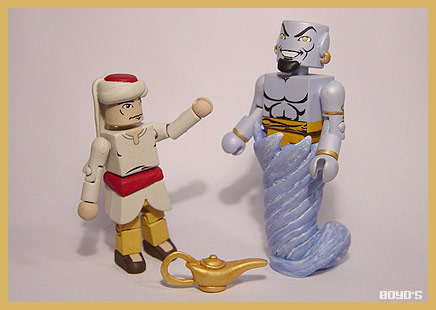 The Recipe
Aladdin is made from a repainted Minimate with decals for his face and chest details. His shirt tail was made from a modified Dr. Doom skirt, while his turban and belt were made from Magic Sculpt. Aladdin's magic lamp was made from scratch with Magic Sculpt.

The genie is made from a repainted 2.5" Minimate. His face and chest are made from water-transfer decals. His ears, earrings and goatee are made from Magic Sculpt. The genie's magical base is made from Sculpey.
Originally posted June 2009